EduHackFest: Beyond Education with XR and AI
Calling all innovators and education enthusiasts!
Join our global hackathon aimed at revolutionising online learning under the framework e-DIPLOMA Horizon Europe Project www.e-diplomaproject.eu. The COVID-19 pandemic has exposed the shortcomings of the current e-learning ecosystem in effectively supporting practical education.
We are seeking imaginative solutions that leverage emerging technologies like Virtual Reality (VR), Augmented Reality (AR), and Artificial Intelligence (AI) to transform e-learning platforms.
Together, let's explore creative approaches to integrate these technologies, creating a more immersive and engaging learning experience. Help us bridge the gap between theory and practice as we strive to enhance the way knowledge is imparted online. Sign up now to be part of this game-changing event and shape the future of education!
The hackathon will take place onsite. Full address: Espaitec 2 Building 2nd floor, Avinguda de Vicent Sos Baynat, 12006 Castellón de la Plana, Castellón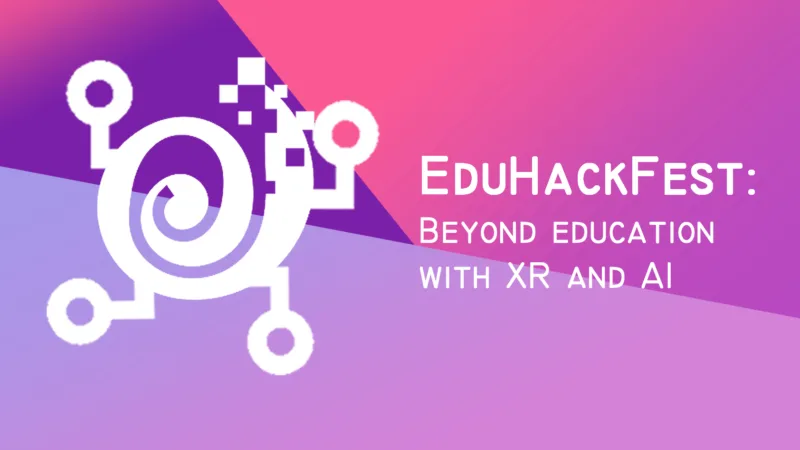 Who can join?
Teachers and/or educators
Digital education enthusiasts
Specific conditions to apply
We strongly encourage you to form a team consisting of 4-5 individuals: the more diverse, the better. It is essential that all team members are registered participants and also register as a group. In this challenge, group work is highly important. If you want to participate but need a group, don't worry! We will assign you one when we welcome you. We want to ensure that everyone has the opportunity to be part of this experience. So, come join our exciting hackathon and get ready to collaborate!
11 - 12 NOV 2023
Register by

27 OCT
Onsite
Avinguda de Vicent Sos Baynat, 12006 Castellón de la Plana, Castellón - Spain
Category:
Emerging Technologies for Education
Challenge and goals
We invite you to design and/or implement cutting-edge modules/applications that can be integrated into an e-learning platform (Learning Management System -LMS- or Learning eXperience Platform -LXP-). Harness the power of disruptive technologies such as VR, AR, or AI to revolutionise practical distance learning.
Our ultimate goal is to elevate the learning experience, and your solution can be the catalyst for change.
Consider the needs of diverse learners by ensuring accessibility features, while enhancing engagement through gamification techniques. 
Expectations and requirements for the solutions and participants
We are looking for innovative approaches to improve practical distance learning.
We encourage collaborative and diverse work that considers the needs of this type of education and the varied profiles of potential learners.
Feel free to create mockups, videos, functional prototypes, or MVPs to present your solution. Keep in mind that it should be able to be used autonomously and accessible throughout a LMS or LXP like Moodle; therefore the solution should be usable, intuitive, and easily maintainable.
Available Support
During the hackathon, you will have the opportunity to attend talks and workshops that can assist you and your team in executing your solution. These sessions will cover various topics, such as idea-generation mechanisms and prototyping tools. Mentors will also be available throughout the event to address any questions you may have and provide guidance. Additionally, you will have the chance to experiment with disruptive technologies.
Prizes
It is planned to distribute 750 euros in prizes. All the details will be provided later.